Home staging for apartments takes a little more planning.  A luxury apartment will have few space restrictions, so home staging can be undertaken easily within a usually modern environment. However, in many cases you are staging an area that may be smaller than the average residential home. Therefore what you showcase and place within an apartment is so very important.
Staging an apartment means preparing it for viewing by prospective buyers. The goal is to make the apartment attractive to as many viewers as possible. Staging a vacant apartment includes bringing in neutral-style rental furniture, such as beds, sofas and artwork, so prospective owners can imagine their own belongings in place. Staging an occupied apartment requires more flexibility and creativity. A successfully staged apartment lets viewers remember the property, not the belongings inside.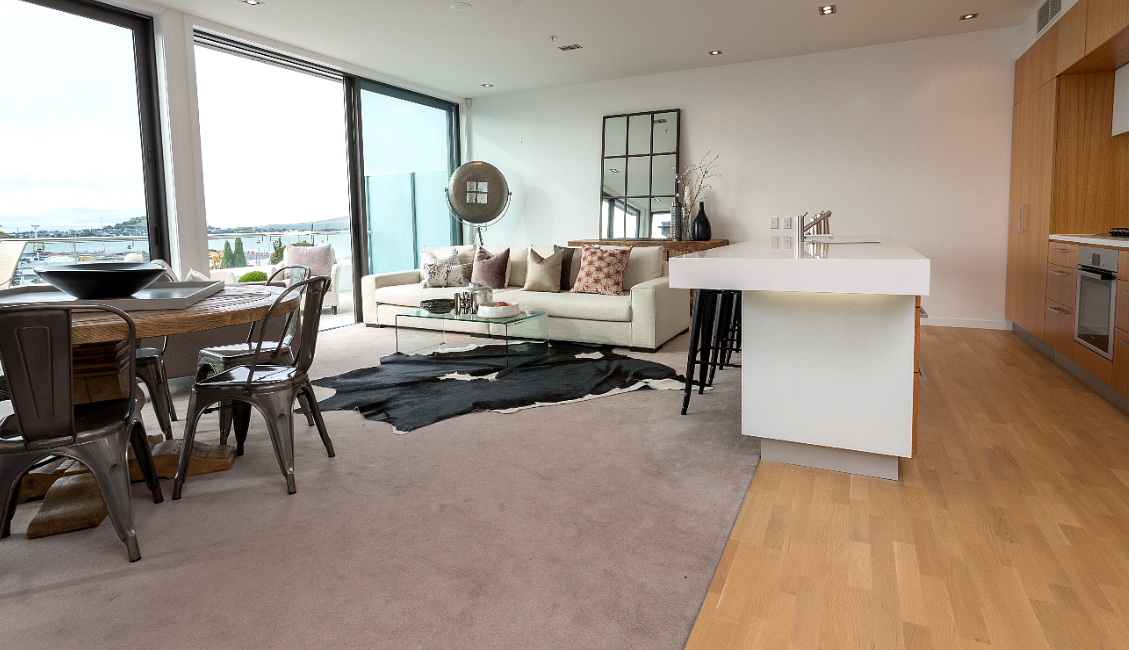 Want to find out more about our apartment home staging services? Simply call us on 09 630 0066 or click here to request a time for an interior stylist to meet with you.
We look forward to hearing from you.