In this blog category we showcase homes that we have home staged that appear on the cover of the NZ Herald Homes Section.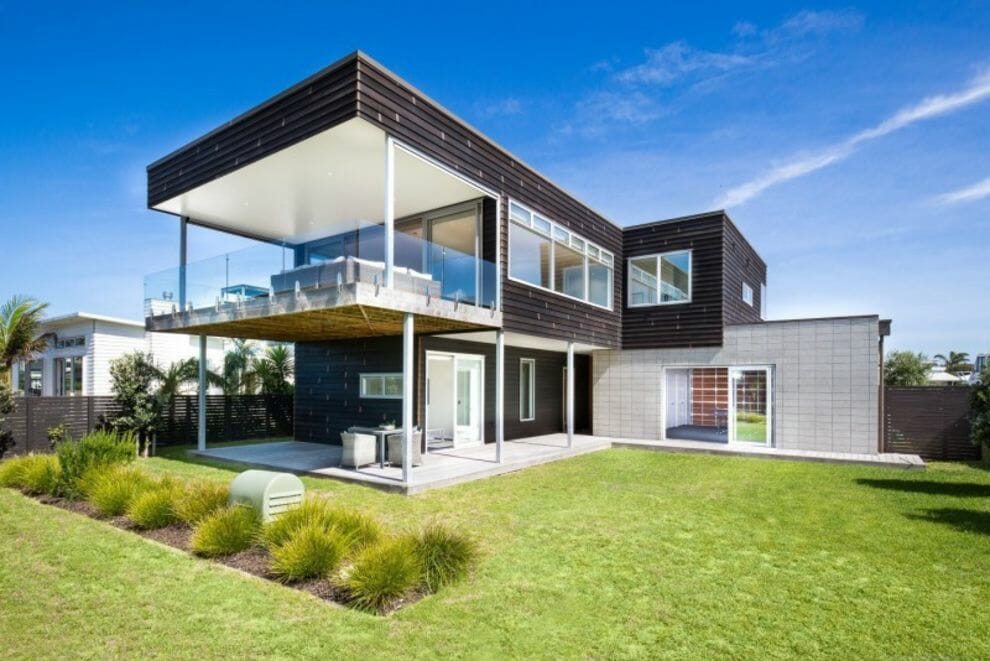 Getaway within reachKate Healy and her family were looking for a holiday home to escape to, which was close enough to Auckland and wouldn't take forever to get there for weekends.
They looked at Waiheke, the Coromandel and Langs Beach, but in the end Omaha fitted the bill perfectly.
They bought from the builders so are the first owners of this substantial house, built in 2012 with sea and rural views.
"We liked the ease of access from Auckland," says Kate.
"We wanted somewhere that we knew we'd be able to use on weekends and that would accommodate kids' sport and other commitments that tend to sneak into diaries."
The family is sad to be selling, Kate says, but has moved back to Australia.
Husband Anthony was chief executive at the Bank of New Zealand and has been transferred to a role with National Australia Bank, and Kate has given up her role as chief operating officer of Ngati Whatua Orakei.
Though from Australia, the family loved New Zealand so much that Kate and the couple's two children became New Zealand citizens in December, something that was in train before they knew they would be leaving.
The Omaha property has been like a "release valve" for the busy family, she says.
"When we've been working pretty hard and, you know, you get into a day-to-day grind, we find that as we drive over the causeway at Omaha, everybody in the car lets out this collective sigh. It changes your frame of mind."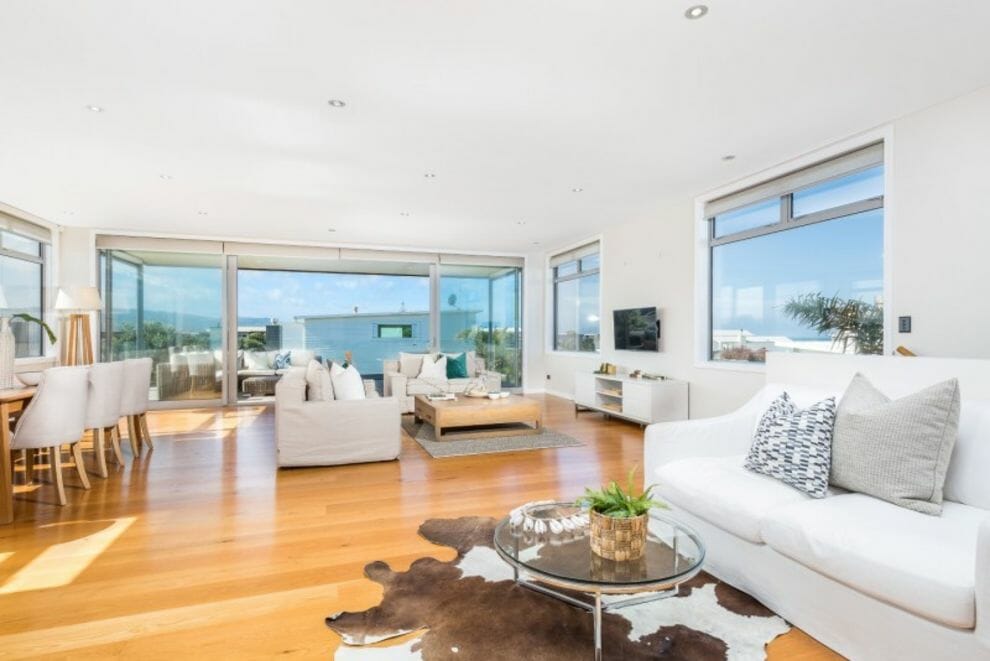 The property is relaxing, too.
"The upstairs living area is open. There's lots of space. We could see that it could accommodate not only us but also our extended family.
"They're all Australians so when they come here, they tend to come to stay for two weeks at a time — so we needed something that had enough room to have everybody living together."
They set up the garage — which Kate says can accommodate four cars — as a kids' space with table tennis, TV and games. And, with three bathrooms, the house easily managed the sometimes 14 or 15 people who stayed there.
Omaha has a laid-back, family vibe, she says.
"It's not a party destination; it's more of a family holiday destination.
"We love the walkways and the cycle paths and just that feeling of going for a bit of an explore — you know, turn down one path and see where you end up.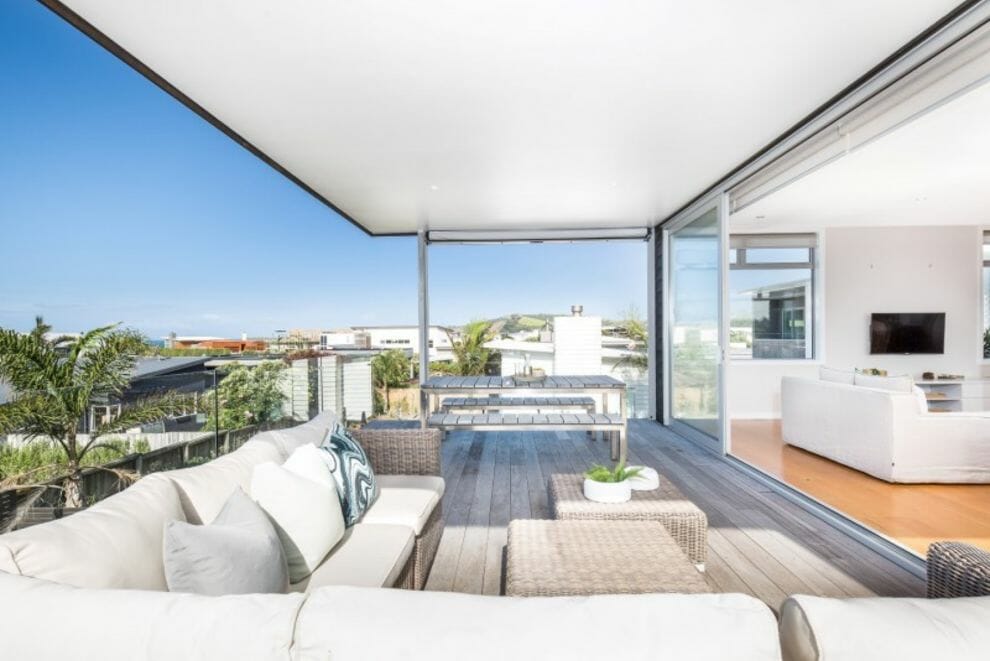 "It's where our kids learned to ride their bikes, and the beach is safe.
"Our children joined up to the Nippers, so they learned to do that sort of thing up there as well.
"The locals up there are pretty chilled out. We felt part of the community more there than we did in St Heliers where we were living."
The house is about four minutes' walk to the beach and you can see the sea from the windows — so can work out what the surf is doing and whether it's a good day for paddle boarding.
The yard is fenced and the family spent a lot of time on the big deck. Anthony could always be found reading there.
With morning and afternoon sun, the house is warm and the family visited there in winter as much as summer, plus the Matakana market is not far away.
Kate is busy house-hunting in Melbourne; she says she will miss the feeling of calm sitting on the deck in Omaha watching the weather roll in.
Full listing here
Copy by Catherine Masters and photos via | NZ Herald Homes