Cozy drama isn't an oxymoron: A dozen beautiful dark living rooms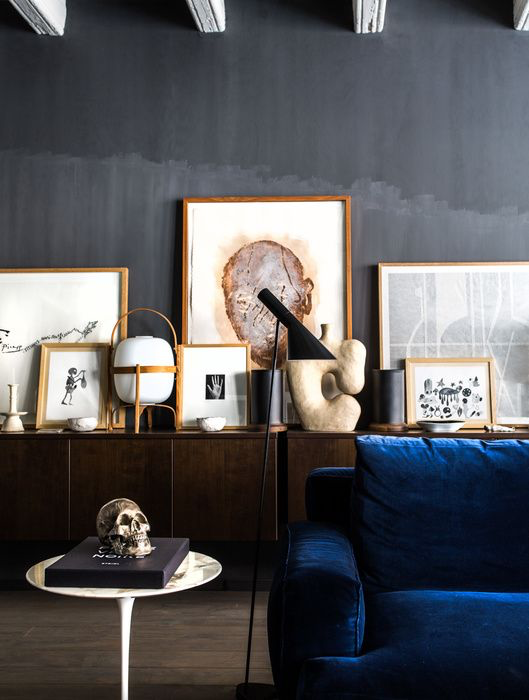 In a fascinating article she wrote for Apartment Therapy, Carolyn explains why dark interiors, which used to be the norm, were eventually superseded in popularity by light, bright ones. But for a few of us dark, cozy spaces will always be the ideal. While these 12 living rooms may have dark walls, they are anything but dreary.
Above: A velvet sofa almost glows in a dark-walled room from Felix Forest.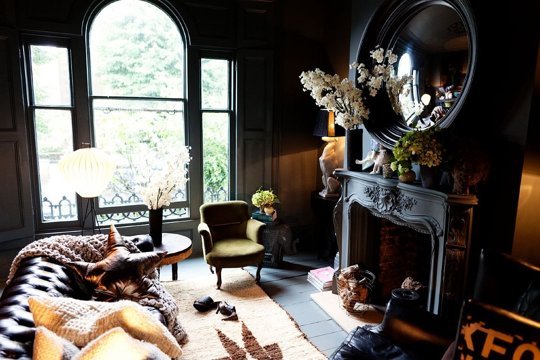 This post would be incomplete without at least one photo of the home of Abigail Ahern, the master of dark, moody interiors. Spotted on The Selby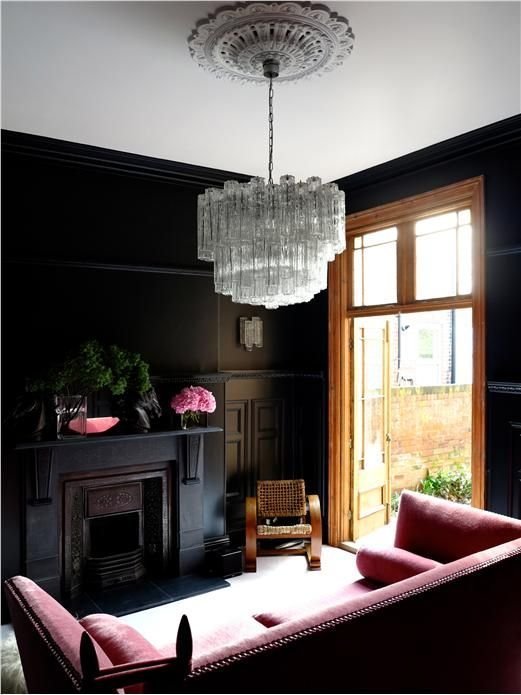 Black and pink is a sophisticated combo in this room from Farrow & Ball.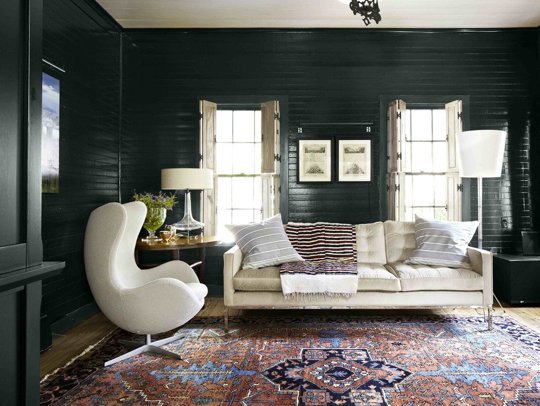 Dark walls cozify a space from Country Living.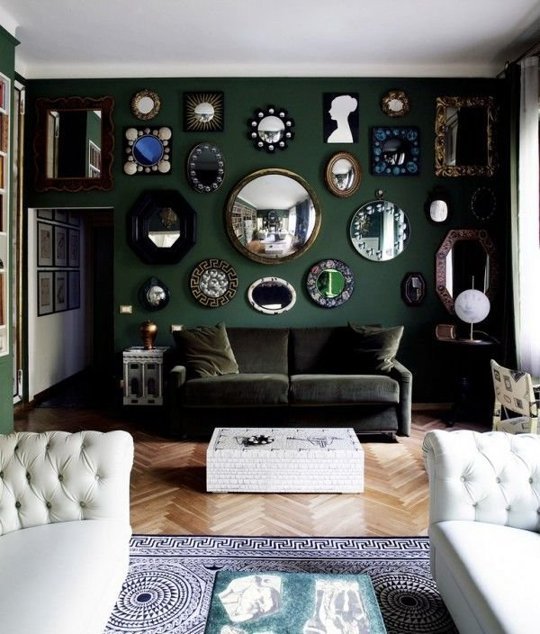 In this living room from Trendland, hunter green walls make a lovely contrast with a light wood floor.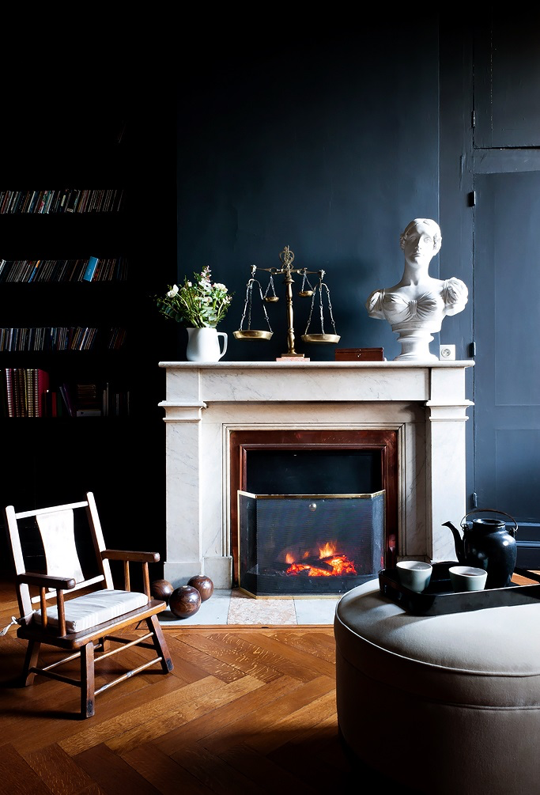 A dark-walled living room from Mad & Bolig.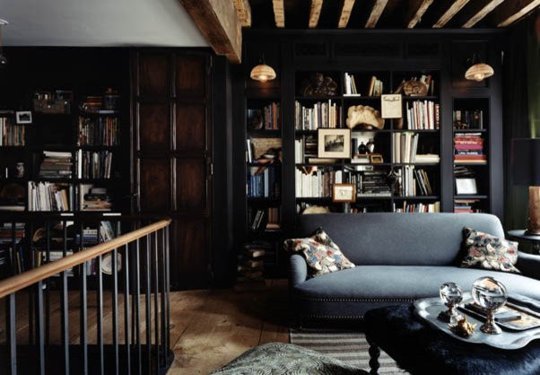 I wish I were curled up in this living room right this very moment. From House and Garden via Habitually Chic.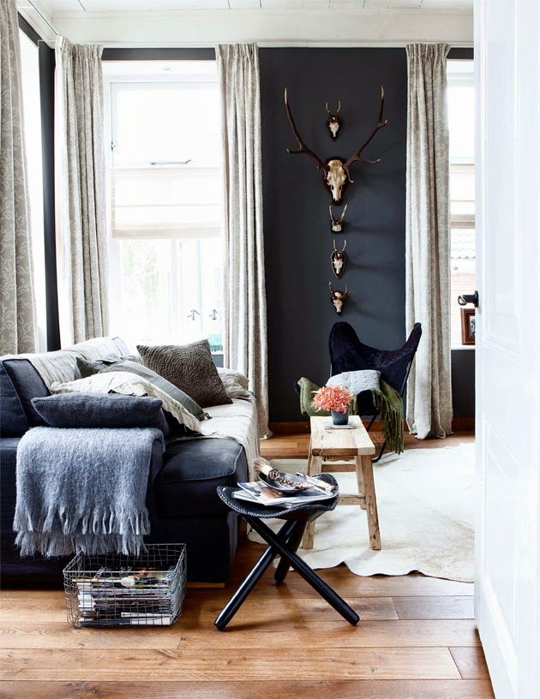 Dark walls aren't dreary when there's lots of light. Image from Daily Dream Decor.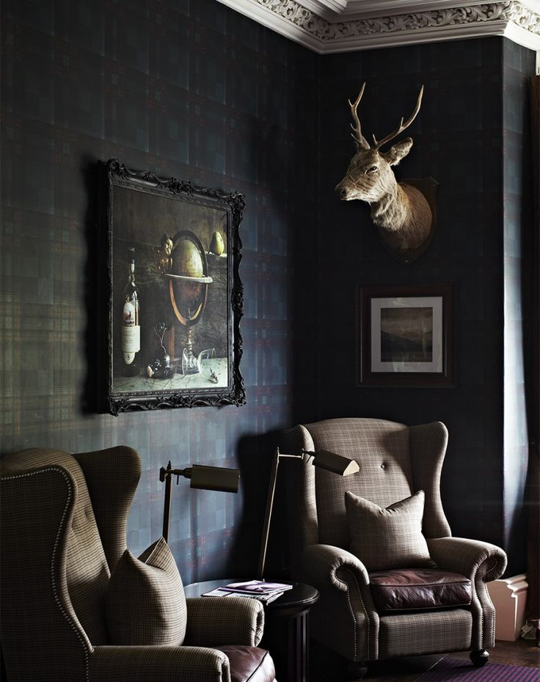 Dark plaid walls make for a cozy space. Image from Sharyn Cairns.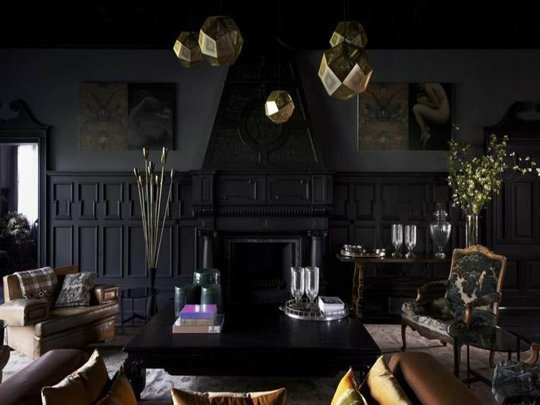 I love all of this — dark paneling, dark grey walls, gold accents. From news.com.au.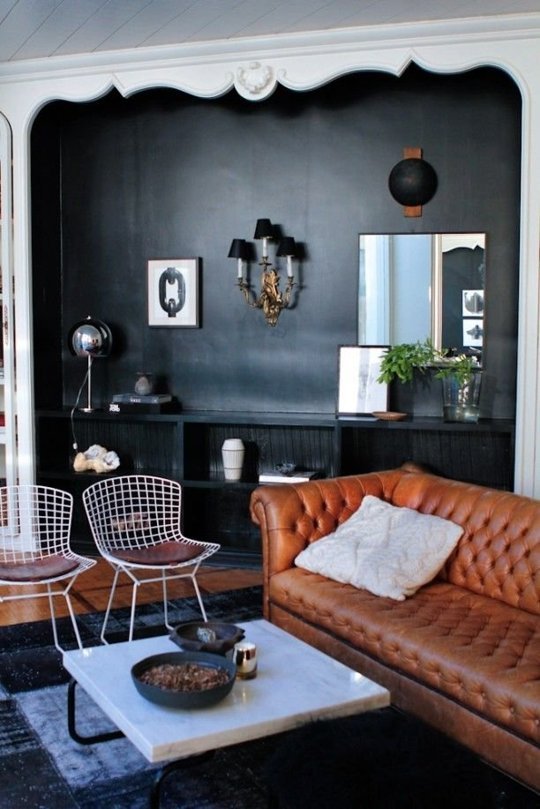 And finally, a dark living room from Eye Swoon.
Source: apartment therapy
(Image credits: Felix Forest; The Selby; Farrow & Ball; Country Living; Trendland; Mad & Bolig; Habitually Chic; Daily Dream Decor; Sharyn Cairns; news.com.au; Eye Swoon)