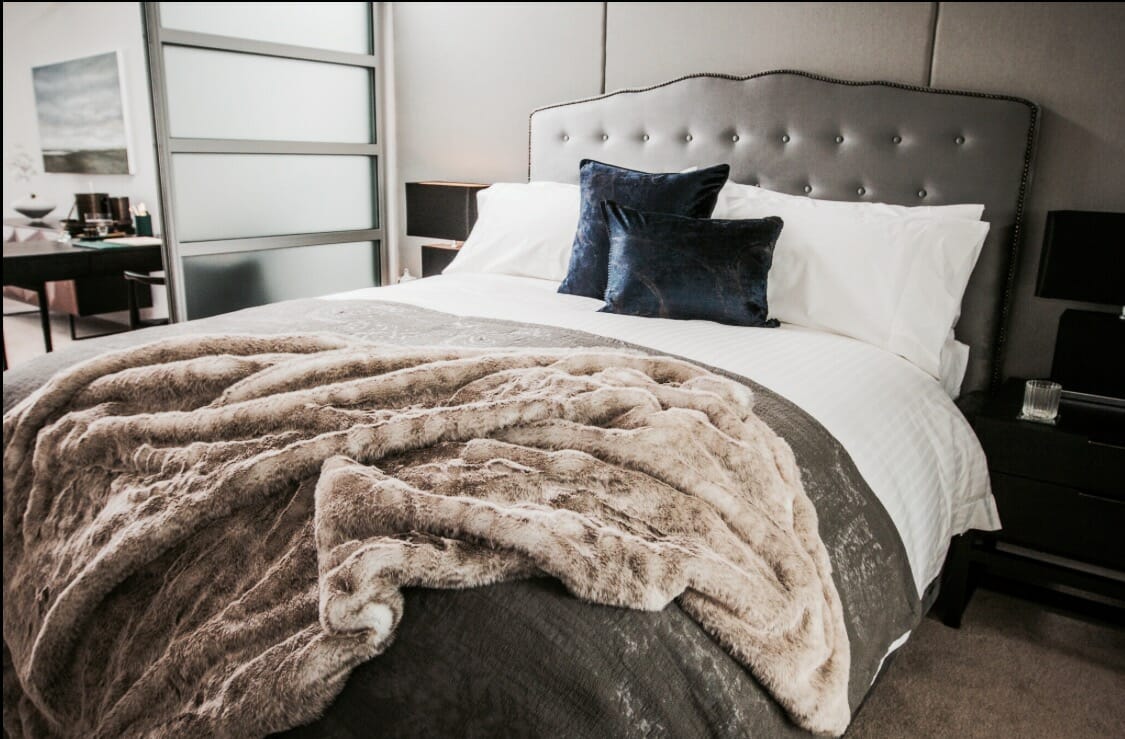 Bedrooms, Design Trends, Interior Design, Renovation, Tips for the home
In our lives we spend a great deal of time in our homes, and it's true what they say… "We are a product of our surroundings". This is why its so important that our surroundings make us feel happy, relaxed and comfortable.
Overseas in certain countries there are laws stating who can call themselves a licensed Interior Designer but in New Zealand this does not apply. There are a lot of people calling themselves "Interior Designers" or "Interior decorators" who feel they have a flair for design. Some of them haven't studied at university or worked as a professional Interior designer but with saying that sometimes those two things are not enough. It takes a certain type of person even with study to have the art of spacial planning, design choices, marrying rooms together giving design consistency. It is understanding the compositions of fabrics and materials that will stand up over time so that they are suitable for a clients environment due to environmental conditions, their lifestyle and daily functioning.
What the Consultation Process should be like
Your designer should meet you at your property to discuss your goals, expectations, needs and design wishes. They would then walk you through each room gathering "first impressions" and recommend and discuss various design options and improvements that could be made. This should include a review of your furnishing needs, taking measurements and recommending the ideal furniture placement for each space.
Source products and shop for you, or if you feel you would enjoy the process then you could accompany them on shopping excursions as well.

SELECTING YOUR INTERIOR DESIGNER
Regardless of your style preference, how large or small your interior design requirements are then would then be able to expertly transform your spaces & assist you with all your interior design needs.
A great designer will first listen to what you want and then guide you by showing you pictures of furniture, fabrics and layouts of furniture placement.
It's also best to look at a designers portfolio as this will give you an indication if she or he has the skill set to be able to do not just one design style.
THE STYLE OF YOUR DREAM HOME
Really think about the look and feel you want in your home. Does it work with your everyday lifestyle ? Will you keep loving it in years to come ? It's all about your taste and what makes "you" feel good remember. I suggest you get a folder and when going through magazines pull out pages of designs, styles of furniture you like, so when you do meet with your professional designer then it will be very clear of what you want in your home and not the personal taste of your designer. Or if your a keen computer user, sign up to Pinterest (an online 'pinboard' social platform) and make some of your own online interior design inspirational boards.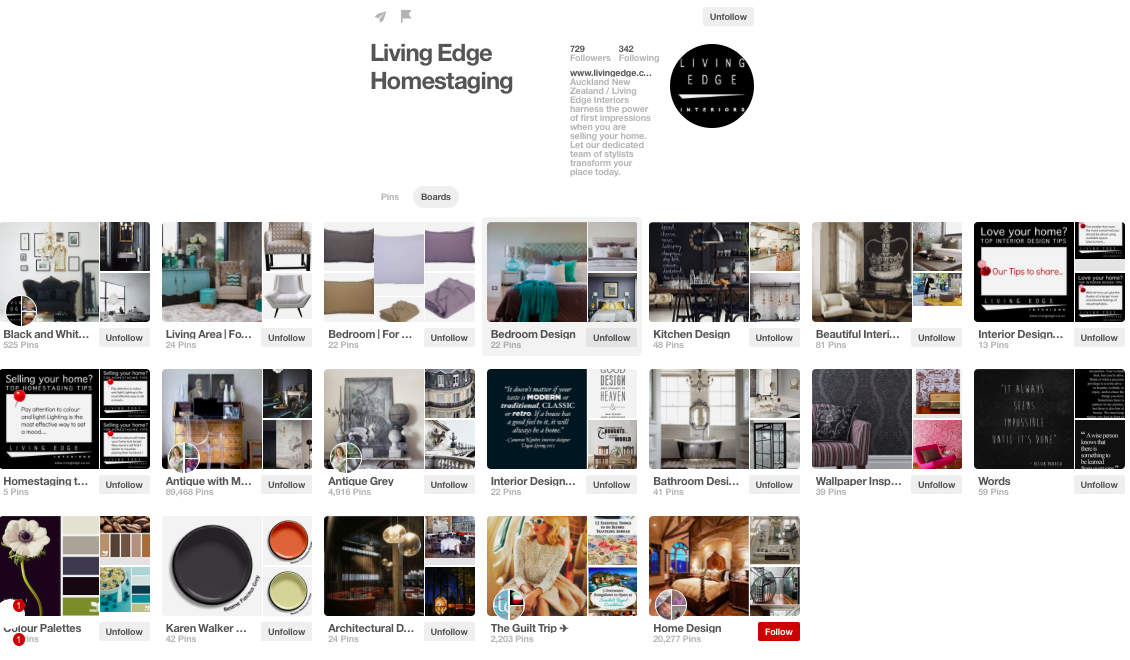 IMPULSE BUYING
Be sure not to impulse buy and plan ahead, be patient, take your time and think about what you want to create in your home. First is to make a list as the worst impulse purchase you could make is purchasing without first making sure the size and proportions fit nicely, not only in a room but also with your other furnishings and lighting. If you buy a large piece like a sectional sofa which is out of scale with the room then its very difficult to visually correct this mistake.
DECLUTTER
By decluttering it will make your mind feel calmer and your space look bigger, cleaner and tidier. To start, go through your home and into those cabinets as well, you will see furniture pieces that you can part with and accessories that maybe cluttering your mind. If they are not your vision for your dream home then get rid of them or sell them, put that money into your design kitty. You will also find things that you forgot you had, and as you go through this motion of getting rid of things you will feel a weight getting lifted and you will feel more in control.
And if your'e not sure on something then find a place e.g. your garage and place them there so there out of your eye sight. If you don't miss them then perfect –  as you made the right decision but if unsure then go and look again later and really think do I like them ? Do I need them ?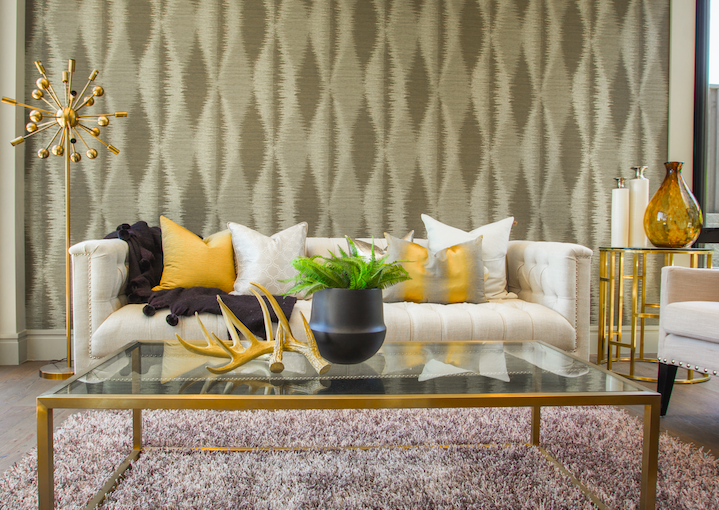 WALL COLOURS
Colours are a very unusual thing, as what a wall colour may look like in one home won't look like in another. This is because of light and reflections of colour that is near by. It is important to know the right colour before you go to all the effort and expense of painting your walls to find out that it's the wrong colour. Keep in mind that if you have a feature wall of a different colour or bright coloured furniture then they may reflect onto the walls, particularly in small spaces.
To test, buy some tester pots and try them out in your light of the space you're going to paint. Never paint directly on your walls as if you decide to go with a lighter colour than the darker colour may end up showing through.
My advice would be to grab a piece of jib, paint two coats of the tester colours on it and watch them change colour during the day as the light changes. If there's one colour in particular you just love all day long then you just found your perfect paint colour!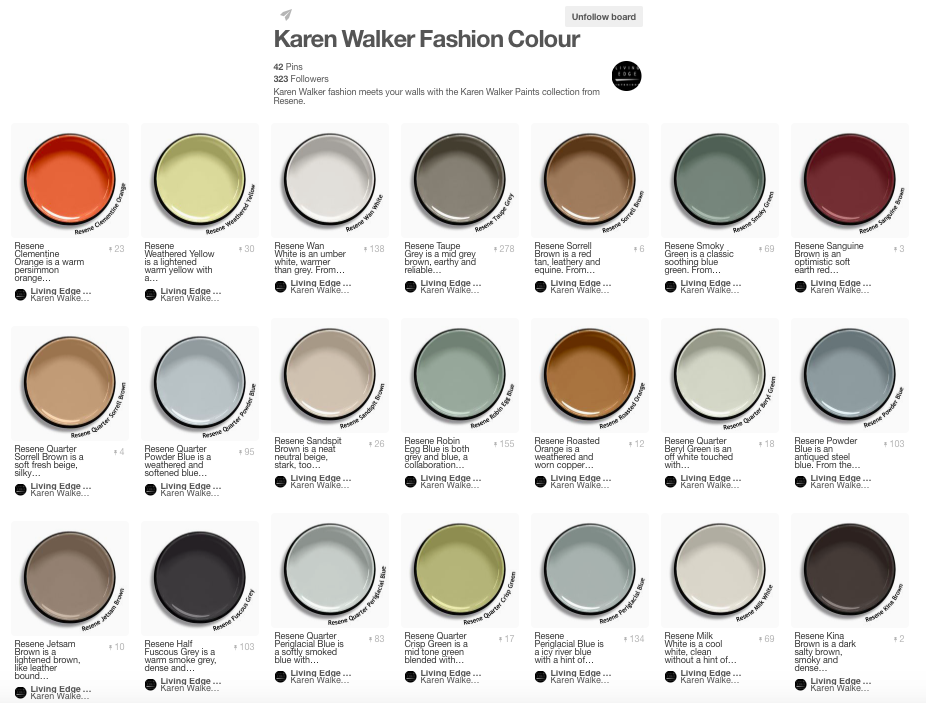 LIGHTING AND MIRRORS
Lighting is one of the most important elements of design. Your space should have as much natural lighting as possible. Don't block natural light sources with poorly placed curtains and accessories. Enhance natural light with the placement of mirrors directly across your source to allow the light to bounce around the room. It's important to add to your overhead lighting and have more than one source illuminating your room. Add proportionally sized and well placed lamps to enhance your lighting when needed. Your lighting should be bright enough to function under but not so bright that it is harsh on the eyes. It's a good idea to have dimmers added to your overhead and ceiling lighting.
Want to make a room look larger ? A mirror is a great option for this. It opens up a space, just make sure the size of the mirror works in your room and it's the right measurement for the space, again a good designer will know this.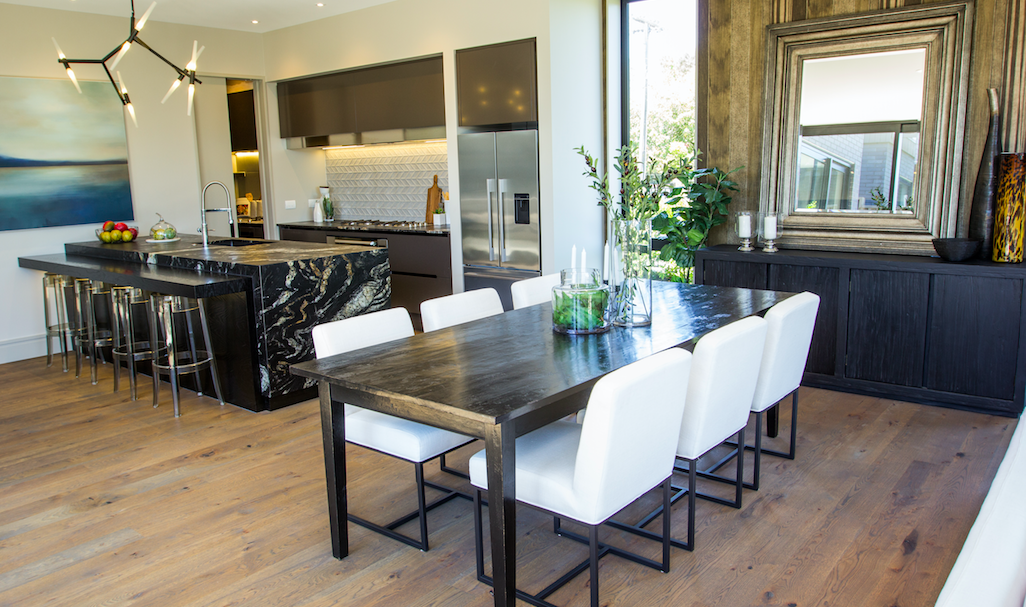 RUGS
Sometimes a room without a rug can appear unfinished and not very welcoming, as a rug can transform a room introducing a sense of warmth or luxury.
A rug is the perfect way to unify a room or if your attempting to break up a room into different areas. But before you choose a rug it's important to understand its purpose as you may want a rug as a statement piece, or a more neutral design which will soften a space warming it up.
Sizing is key and there are a few right ways of doing this. One way is all furniture pieces on the rug or to place furniture such as the sofa half on a rug but the rug should be slightly longer and wider than the furniture and not too far from the seating. Small rugs often can look way too small and out of proportion with larger sofas and furniture pieces.
If you want to unify a room, a large rug will do this beautifully but leave sufficient extra space around all the furniture so it does not appear 'perched' on the edge of the rug.
Furniture around the perimeter of rooms are best left completely off rugs such as sideboards and buffets.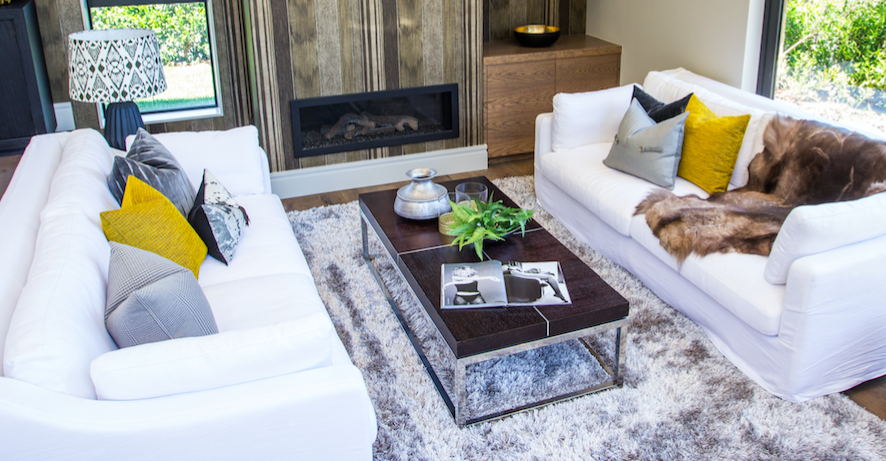 SELLING YOUR HOME
Research shows that residential home staging by a professional interior designer will help sell your property faster and for a higher price. You can do this by hiring an established company with a great reputation such as Living Edge Interiors.
Just a few tips to start Autumn with, and if you need help with your home then I will be more than happy to help you achieve your dream abode.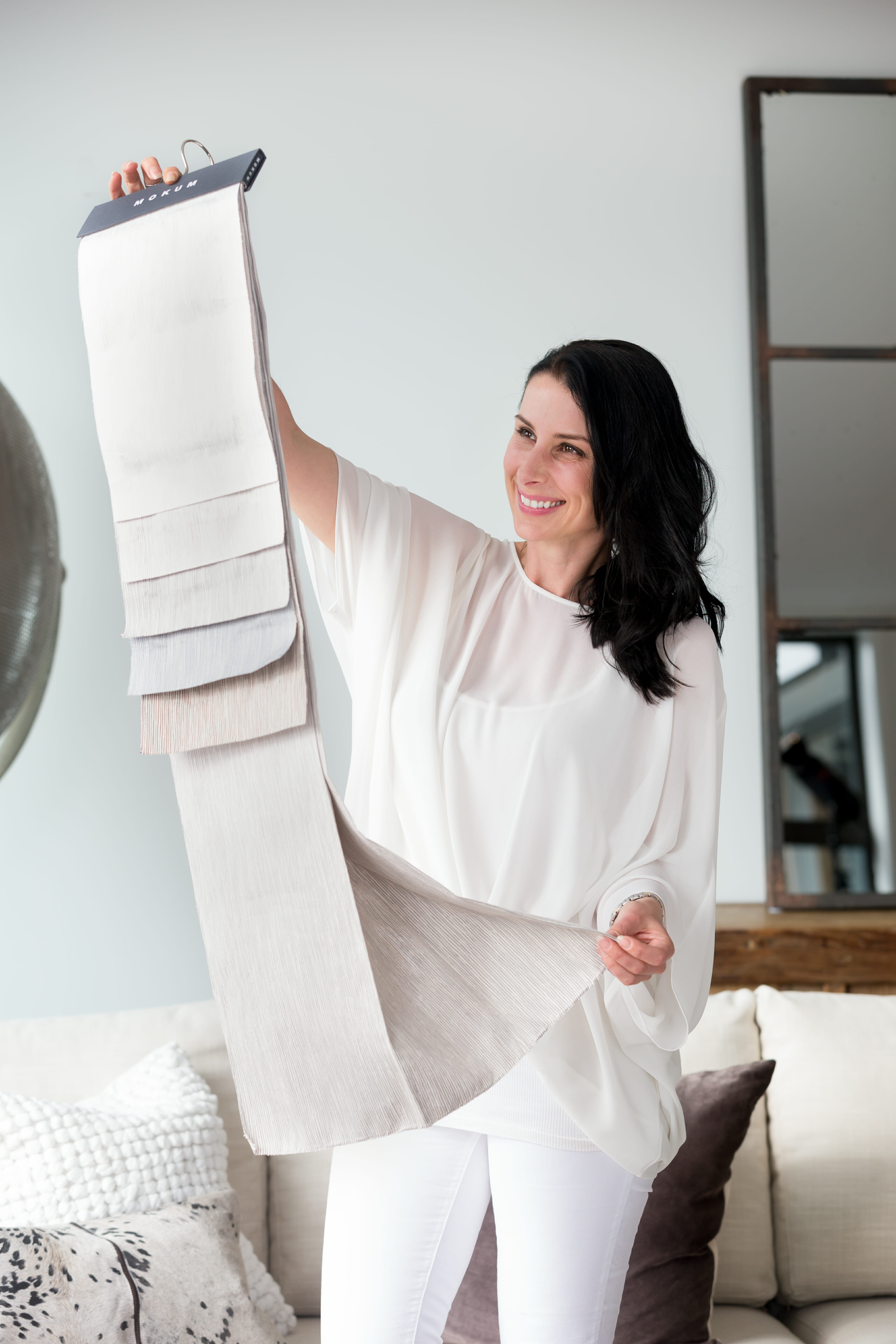 Click HERE to contact Shanly: