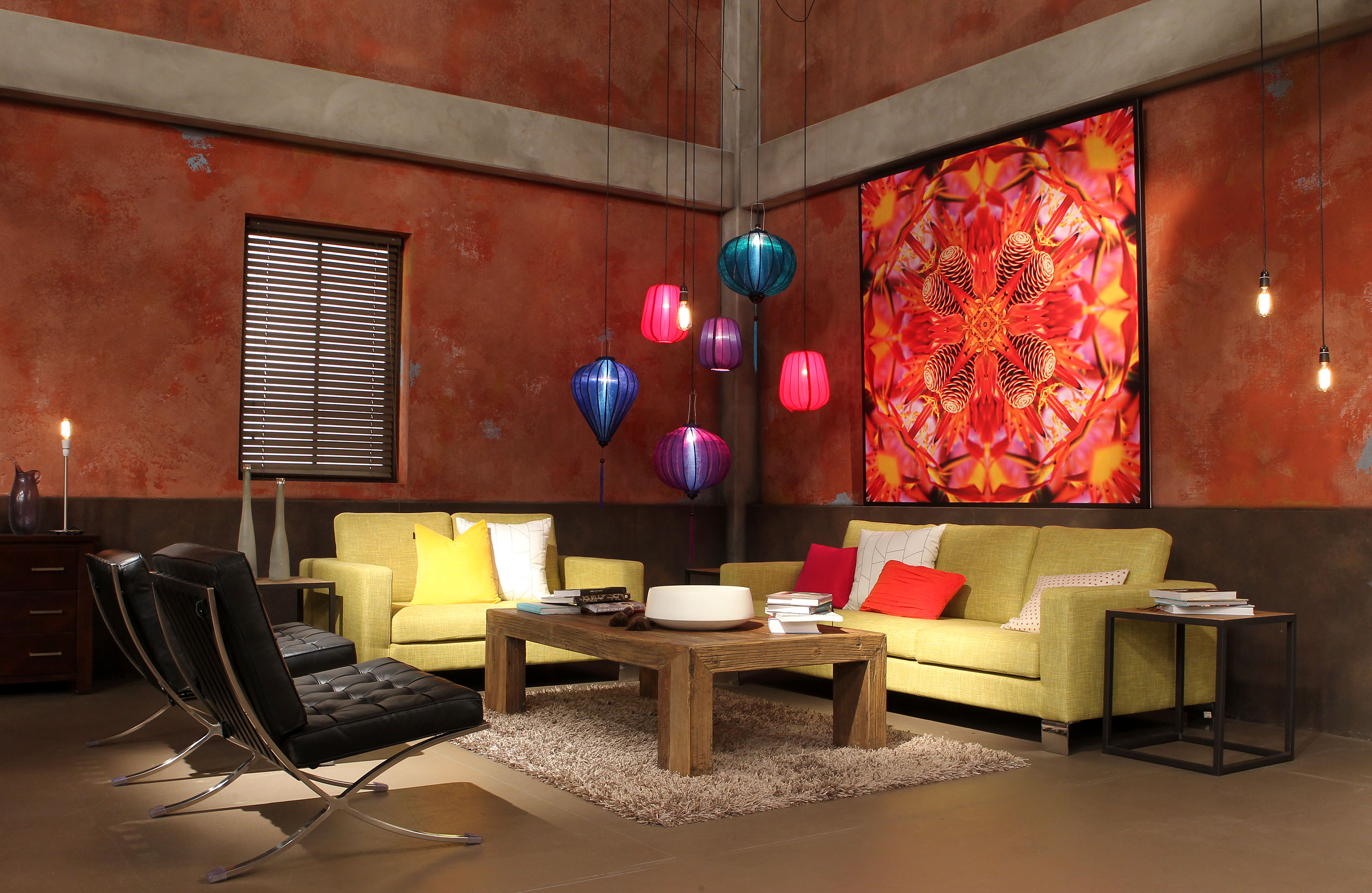 Interior Design
MasterChef as you are probably aware is one of the highest rating and longest running reality TV shows in the country. Season 5 has started and its certainly a season to watch! 

To start with we have 16 couples who are housed in an estate outside Auckland.  In an obvious attempt to spice up the show early in the season, two duos were split up, with the two contestants deemed to be the strongest forming a new team and the other two being sent home! That is certainly one way to capture our attention!
But have you noticed the stage sets of Masterchef this year? The contestants might change this year but the stunning interior design will remain throughout the season! The team at Living Edge Interiors were very proud and excited about the opportunity to work with and provide the interior design and furniture for this year's MasterChef Series 5.
To help put contestants at ease and to provide a comfortable and inspiring environment Living Edge also partly furnished the house  while the contestants participate in the competition.
Here's the spaces we created for the contestants: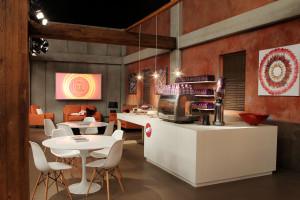 The Studio where filming took place is furnished to accommodate a 'cafe' area for pre-challenge contestants, waiting for tasting.
Product selection: The Eames replica chairs and the Barcelona chairs are available in both half and full leather as well as white or black.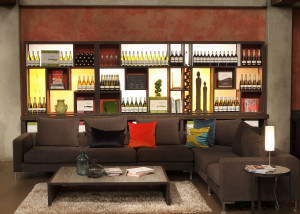 The 'bar' area is the safe area during eliminations. 
Product selection: The May corner sofa is a modular unit  making is highly versatile for difficult or large spaces. Accessories and the May corner sofa are are all available for purchase from Living Edge Interiors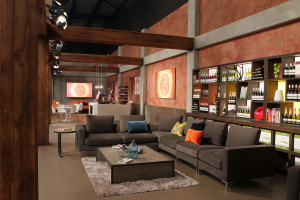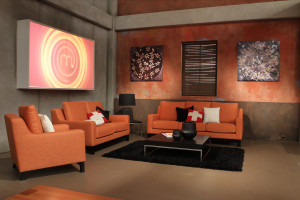 The  Lounge areas provide comfort for contestants during filming. Living Edge had to consider the style and colours being used  for filming to compliment sponsors of the show. You will notice the subtle brand colour match of the interiors.
Product Selection: The cushions are mostly custom made although some are also from local suppliers and would be available for purchase.