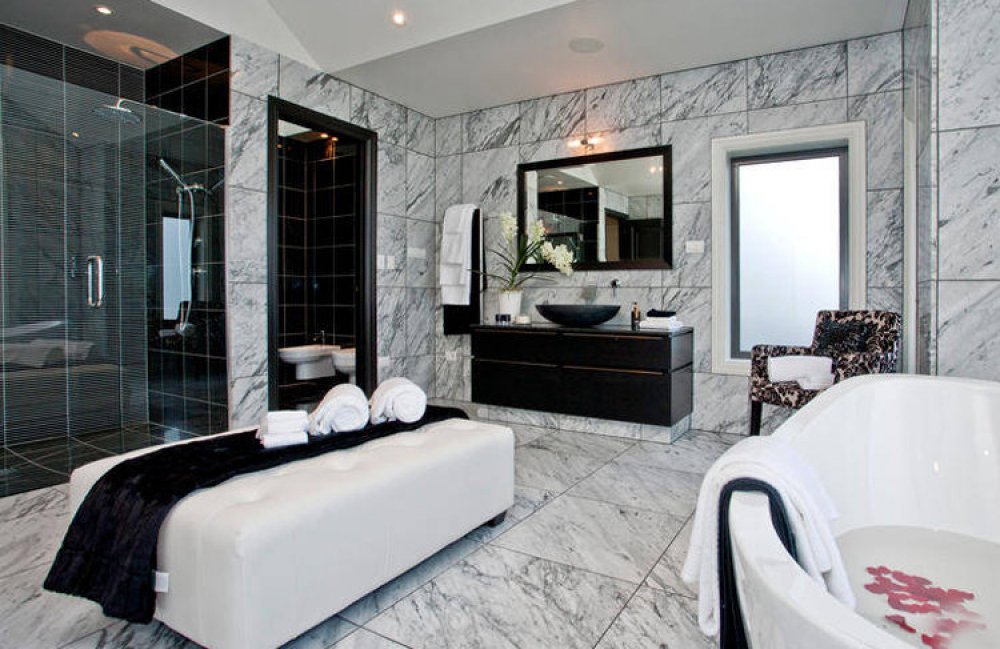 Design Trends
One of the smartest colour combinations—hands down—is black and white.
From the Chanel runways in Paris to the salons in West Hollywood and the interiors of some of the most prestigious homes, you will find variations of black and white contrast that are absolutely timeless and easy to pull off at home.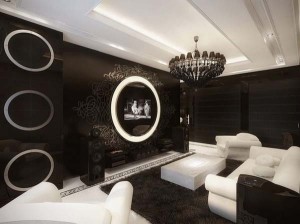 When you use now contrast in the home you have a unique opportunity to make a bold white or black piece the focal point, such as this black and white Marilyn Monroe piece.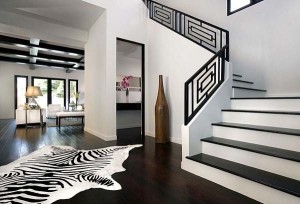 You can emphasize patterns, like this rug on the floor and these great square guard rails on the stairs.
An all-black wall adds a cool dimension to a theater room while all black walls throughout creates a museum feel to a living area. 
Even small spaces can benefit from black and white contrast. Here only the trim is painted black but it makes the room seem more interesting because it emphasizes the bones of the room that might not otherwise be noticed.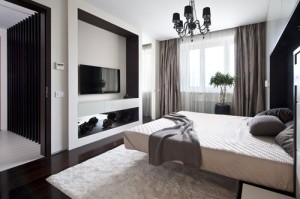 If you can't figure out how to work with a black and white interior, just ask one of our interior designers and we would be happy to help.
Blog inspiration:  Space Sculpt