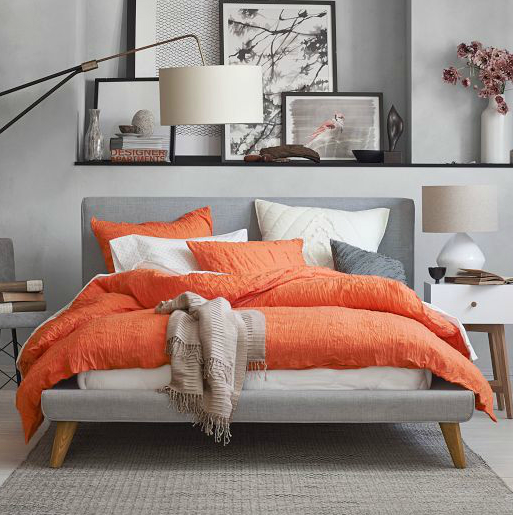 Bedrooms, Interior Design
Colour introduces character, quality, and ambiance to any area and the bedroom is no exception. Brighten your bedroom with fresh colour to give it a décor boost. Below are 22 bedroom colour schemes that will sooth, uplift, and give your bedroom added style.
1. Chocolate, gray, teal bedroom color scheme
Dark colours won't necessarily make a room smaller. This colour scheme creates a dark, moody, sensual ambiance.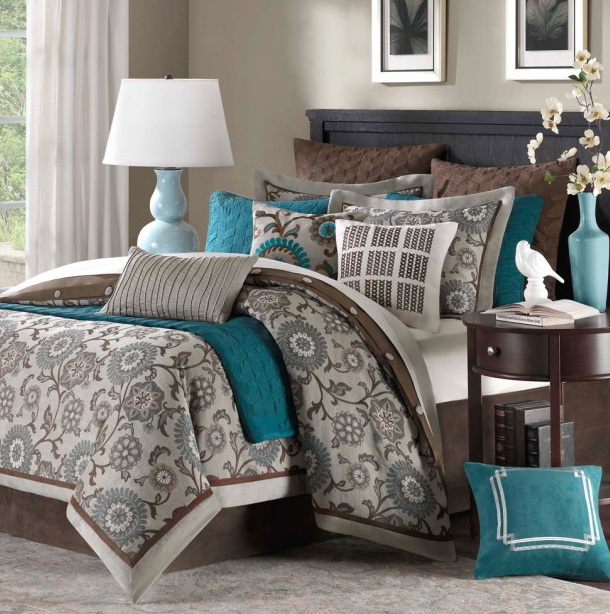 2. Mustard, black, cream and gray
This unique colour scheme can be used in a number of combinations. For example, one bedroom wall can include all four hues in stripes or huge circles.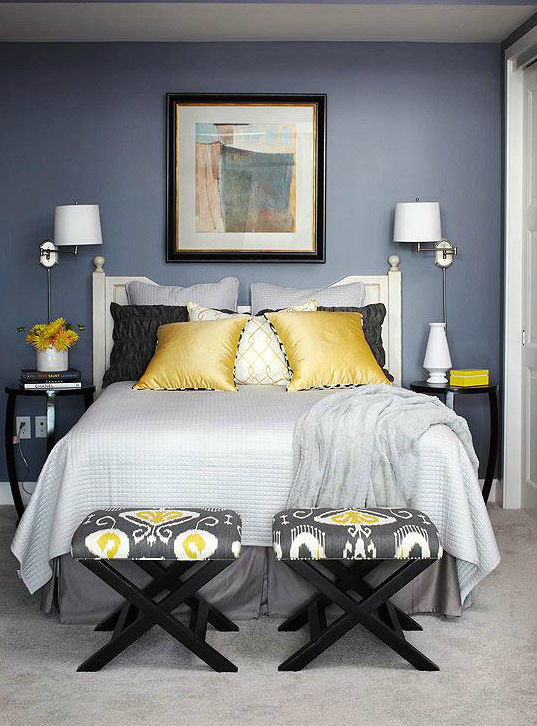 3. Navy with coral
These two colours balance out each other and will give your bedroom a chic, stylish tone.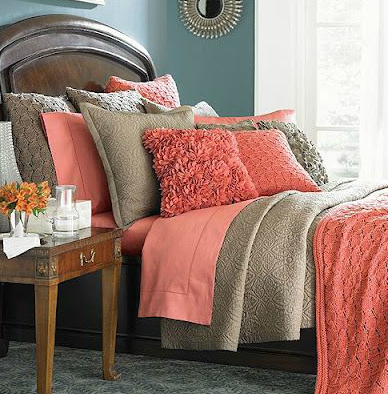 4. Gray with white
This classic combo would look great in stripes on one wall or throughout the room.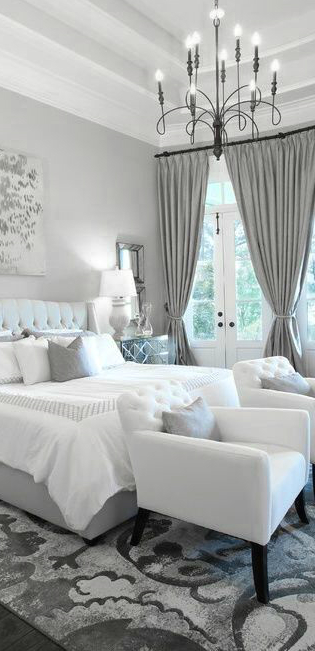 5. Gray, cream and purple
The most versatile shade in this group is purple. Purple can be lavender, plum, mauve, or lilac.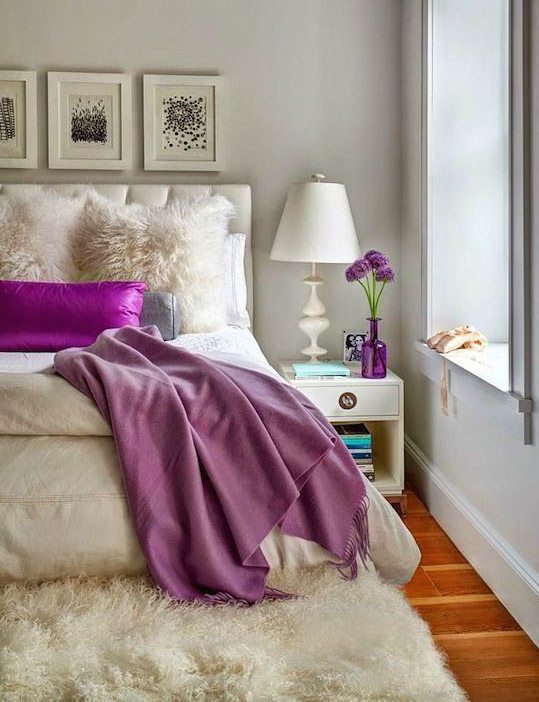 6. Gray, white, and tan
This somewhat muted, neutral colour combination is ideal for bedrooms with casual, classic décor.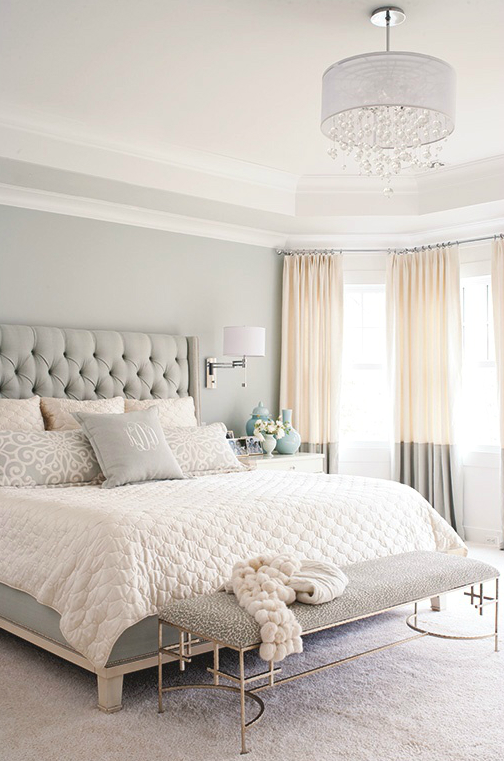 7. Pastel hues
A pastel colour scheme is soothing and creates a restful, tranquil ambiance in any bedroom.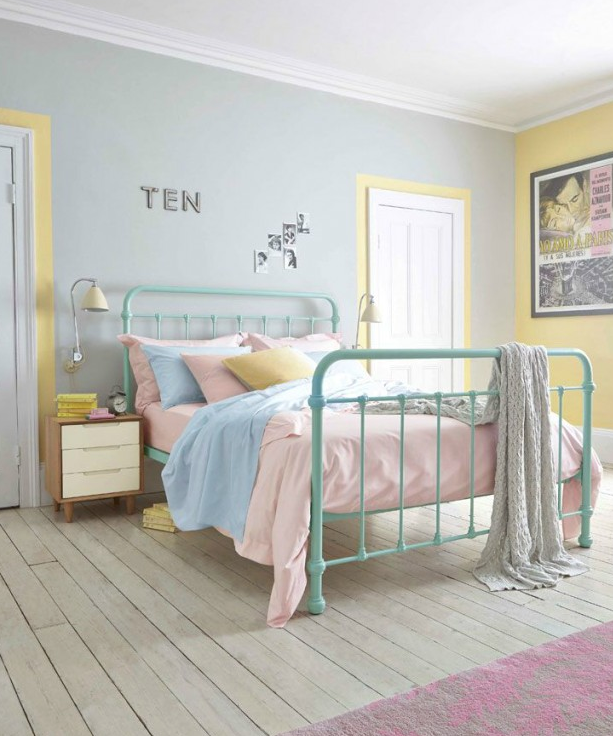 8. Mustard with purple
This bright colour bedroom scheme is not for the fainthearted. It works best in accent pieces like pillows, throws, and area rug. It's great for a kids' room too.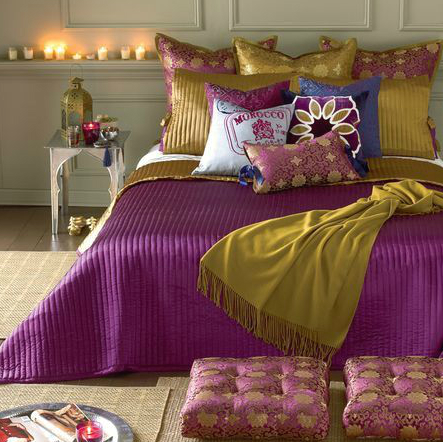 9. Indigo with white
Indigo is a mystifying hue. It works beautifully with white but is best used as the accent color. However, if you can stand dark walls, paint your bedroom walls in indigo and wrap your bed in indigo/white linens.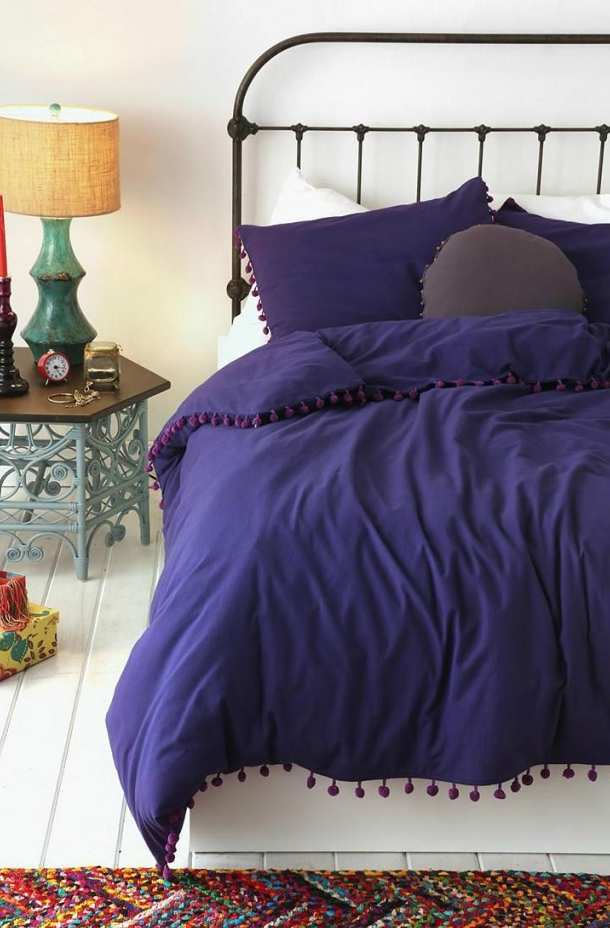 10. Black with white
No two colours are as famous together as black and white. If you love timeless decor, this is the color scheme to use.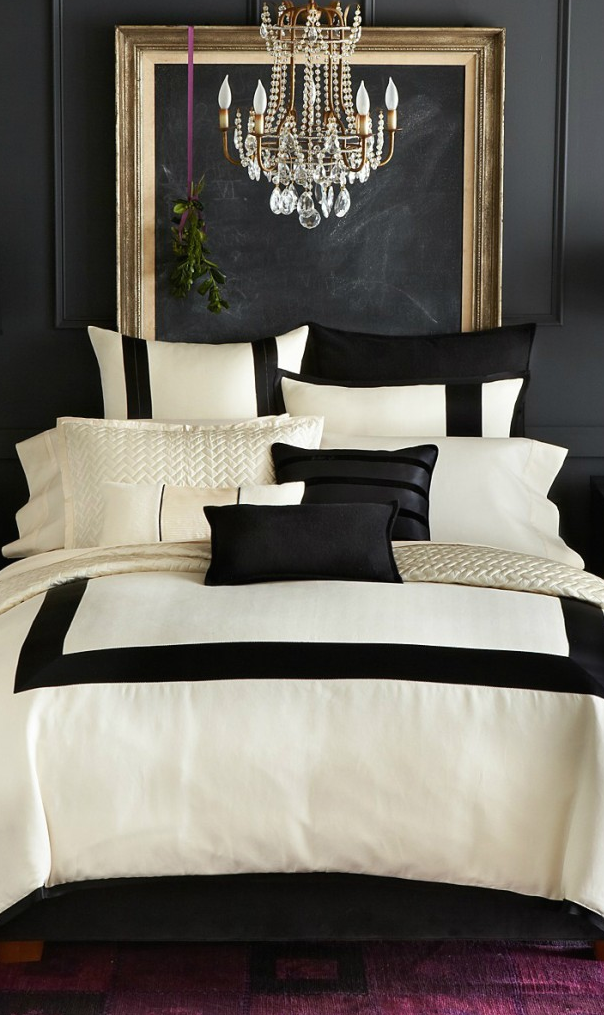 11. Black white and yellow-lime
Black and white on its own is classic. Adding a yellow-lime hue creates an art deco feel. If you want your bedroom to look posh, choose this colour combination.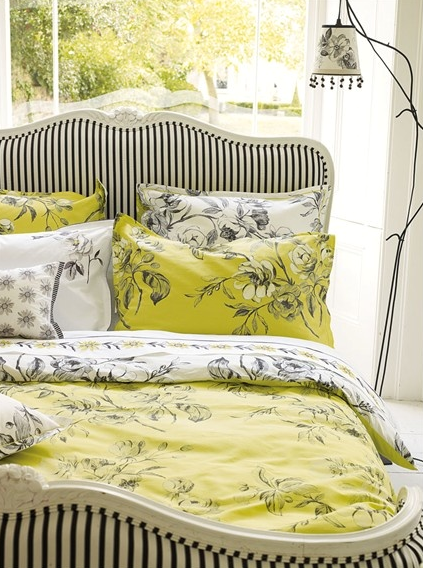 12. Dark gray with brown
Tempered with decorative linen or the right wall decorations, this bedroom colour scheme can be easily brightened up. Image: alise o'brien photography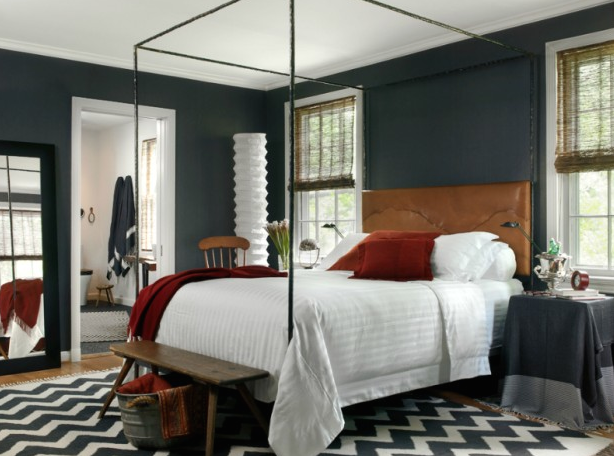 13. Gray with orange
Orange completely dominates grey in any colour scheme. light grey walls with grey and orange linen and other accents looks fantastic.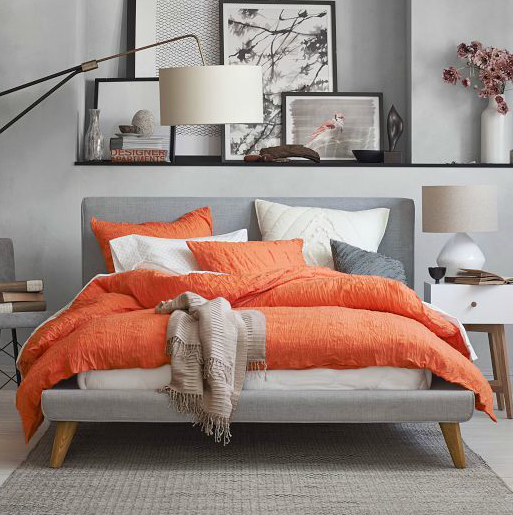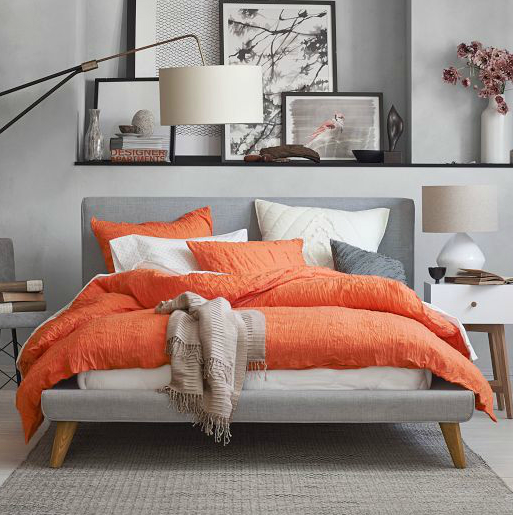 14. Red, pink and gray
This romantic colour scheme creates a sensual ambiance.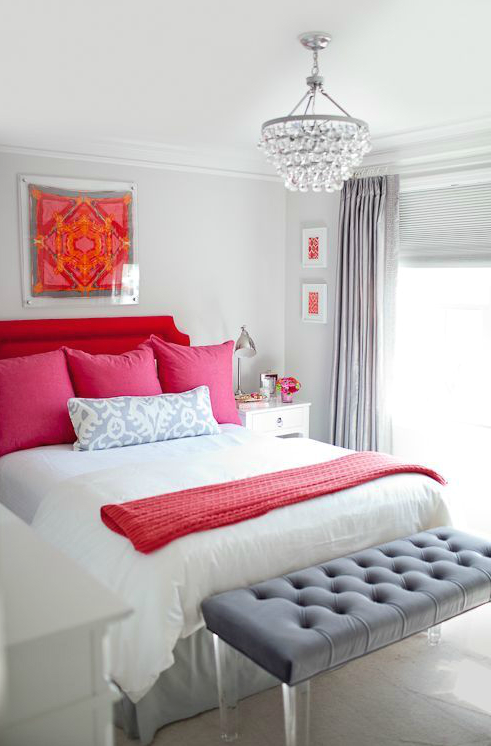 15. Turquoise with purple
This combination look fab. Why not give it a go?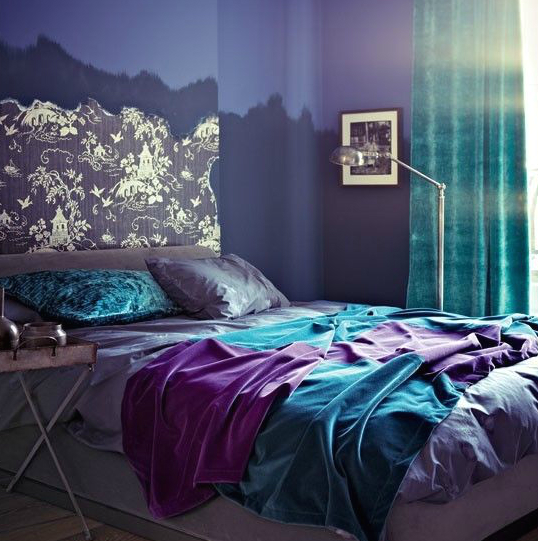 16. White sand with silver
A beautiful combination that works wonderfully as a bedroom scheme for an older or younger couple.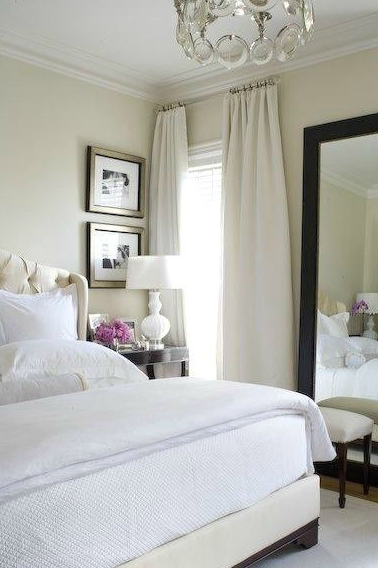 17. Gray, black, white and yellow
All of these colours work well together or in combination of two. For example, gray and black works well together, and so does white and yellow.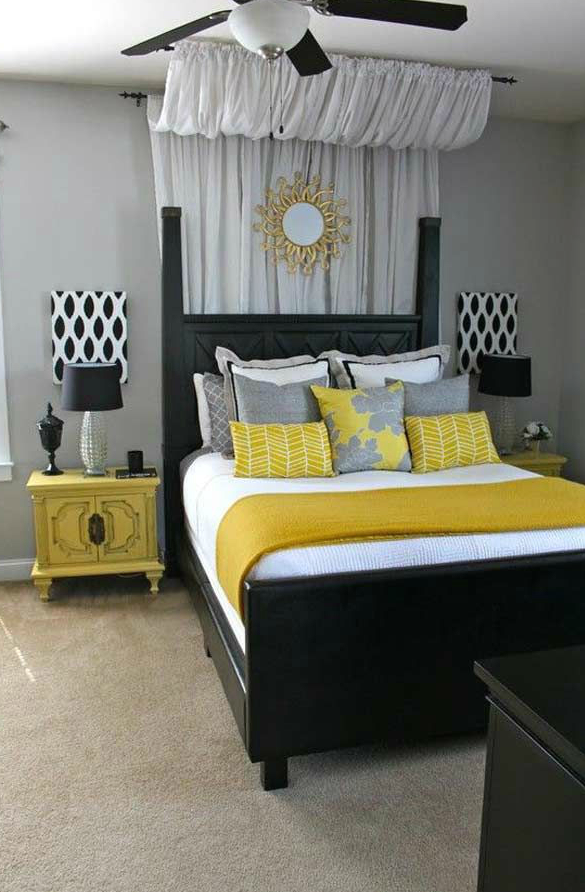 18. Tiffany blue, black and white
This luscious colour scheme is as chic as it gets with a bit of sophistication thrown in as well.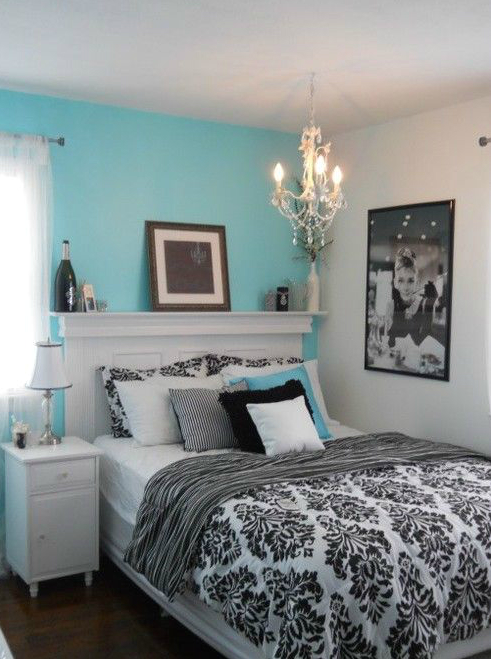 19. White, gold and beige
A perfect bedroom colour scheme that is majestic and elegant. Works great as a guest room colour combo.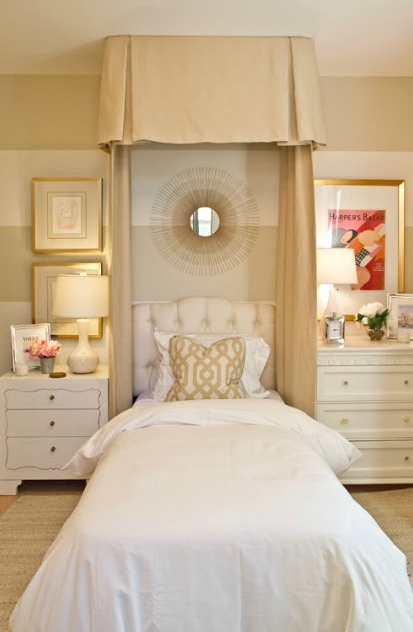 20. Black, brown, white and green
If you own a beach house or a log-cabin styled home, this combination would be splendid as a bedroom colour scheme.
This master bedroom—designed by graduate student George Marrone for the Better Homes and Gardens Home Improvement Challenge contest.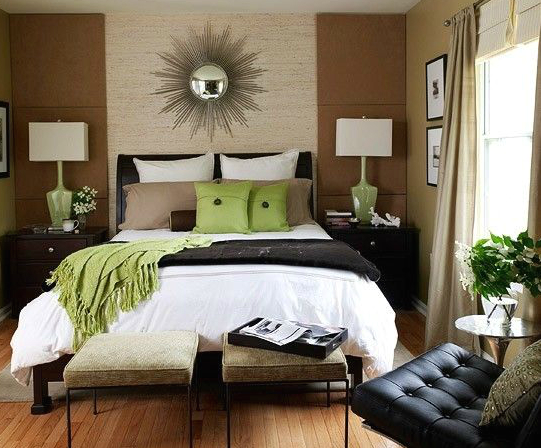 21. White bedroom with pops of aqua, fushcia and lime
A bright, welcoming fun colour combination. It's great for a beach house or kids' bedroom.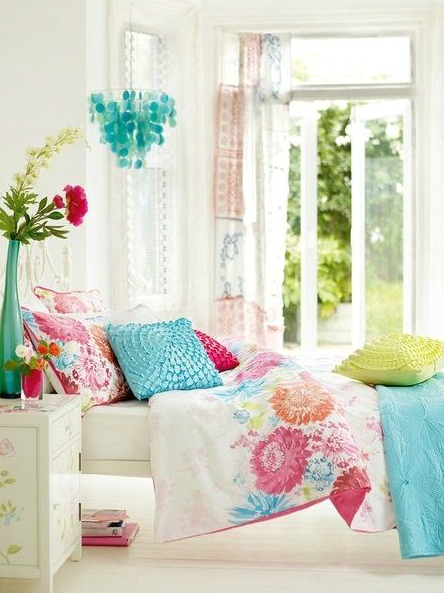 22. Yellow with orange
I love this colour scheme for bedroom. There's something inherently happy about the combination of orange and yellow. Image: 'Titian' Quilt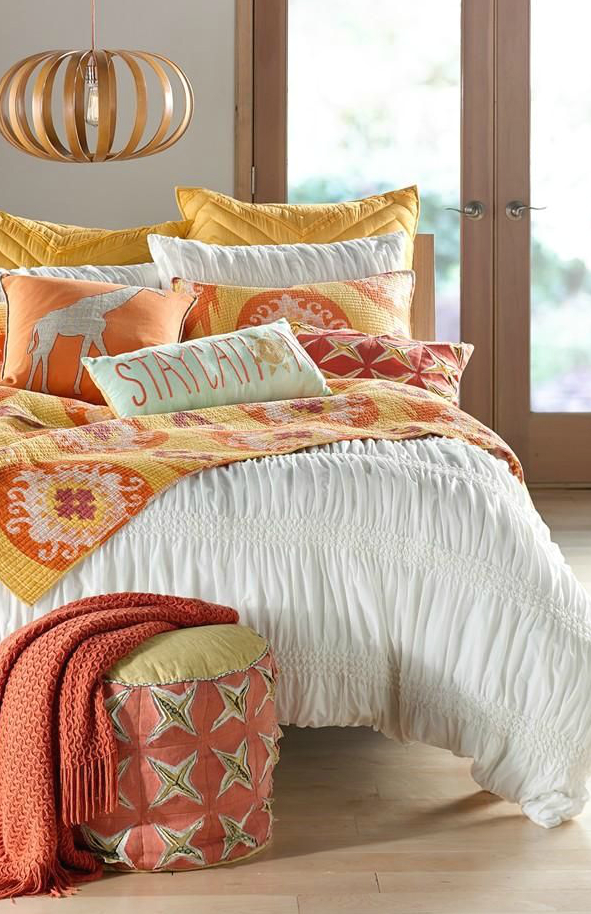 Source: decoholic