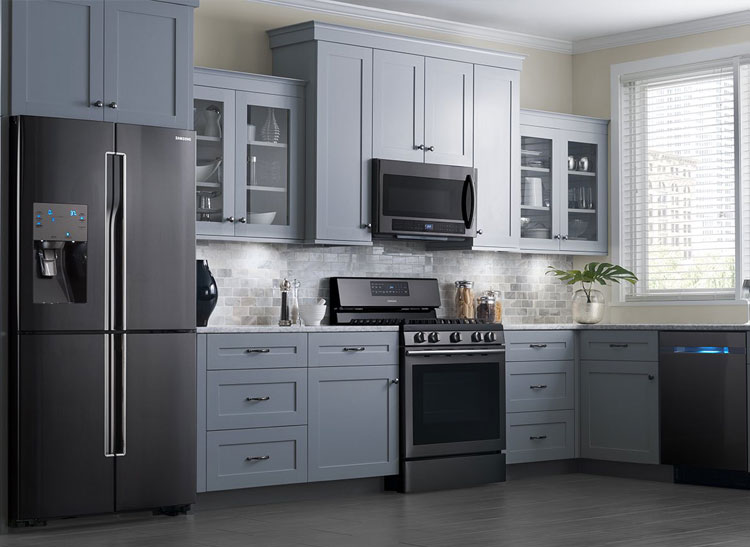 Design Trends, Interior Design, Tips for the home
1. Black Stainless Steel
Here's a list of decor trends according to Houzz and Elle Decor…some of them may surprise and delight you.
The most popular appliance colours seem to change every few years – remember the day of pastel ovens? Now it looks like polished stainless shell is on the way out.  Instead of gleaming sliver appliances, Houzz predicts that sleek stainless steel is the trend of the future.
2.  Formal Dining Rooms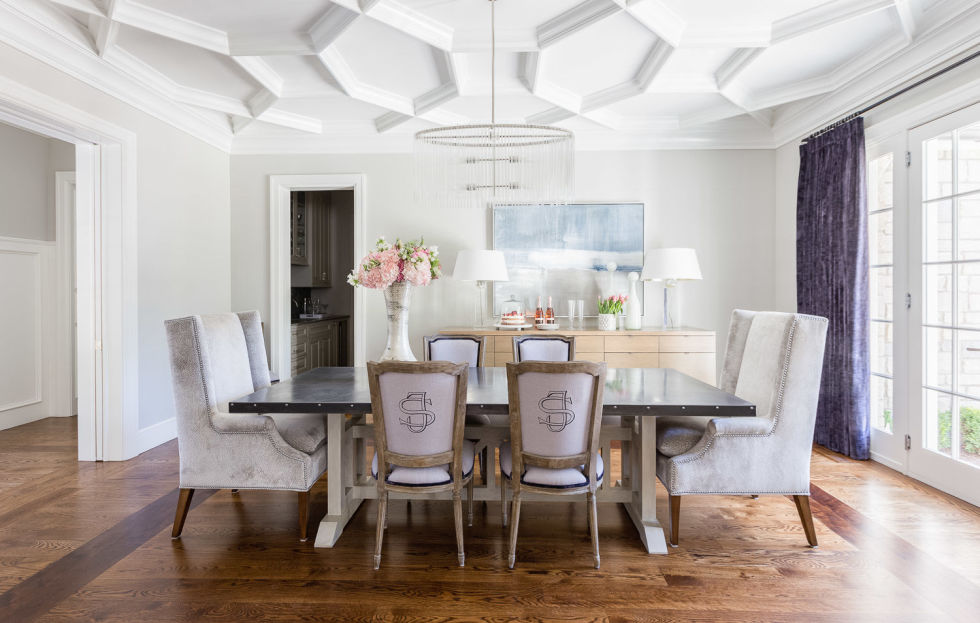 We are beyond ready for sit-down family meals to make a comeback, and thankfully, Houzz reports that more homeowners are opting to keep their formal dining rooms instead of converting them into media rooms or offices. Here;s hoping they're all as stylish as the pale purple number above.
3.  Mismatched Cabinets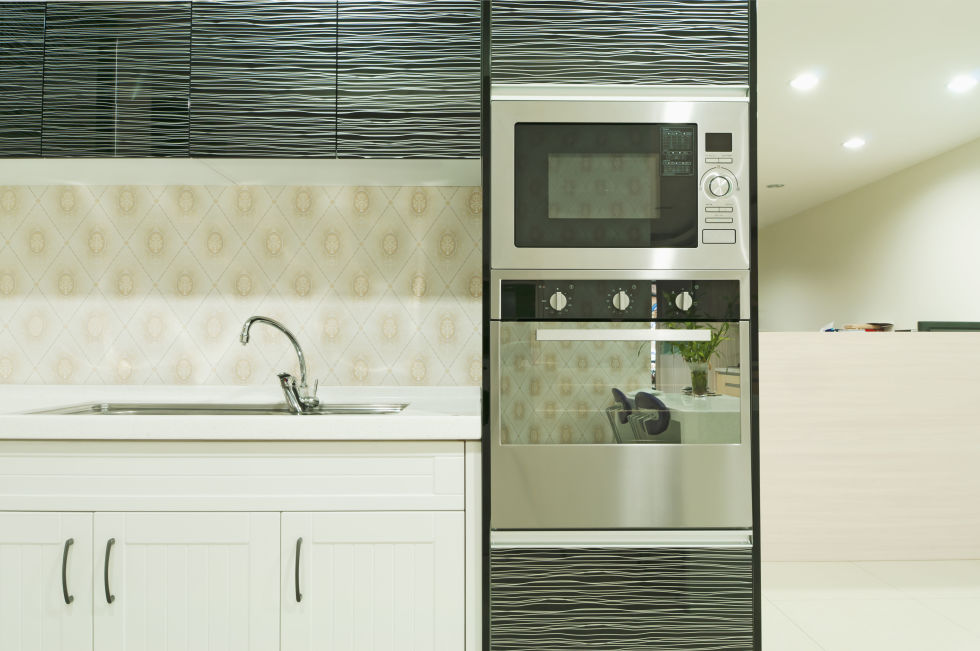 While there's nothing wrong with an all-white kitchen, there's something extra special about going bold and adding a little colour or texture to the space. Houzz even suggests taking risk and pairing two different cabinet styles together, and we have to agree, the result is pretty stunning.
4.  Heated Entryway Floors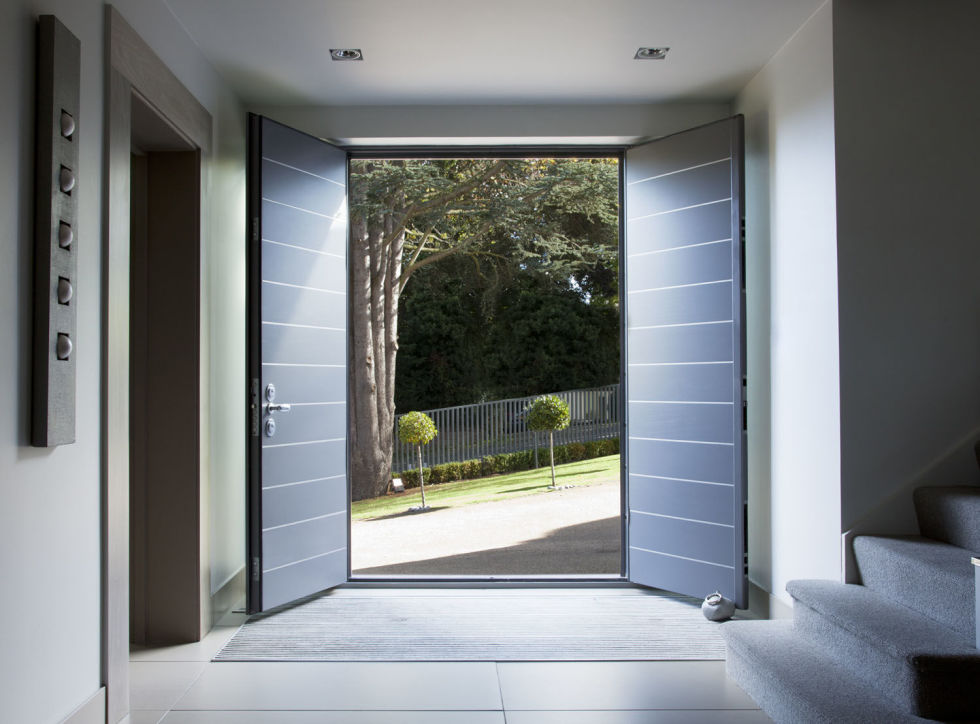 When you think of heated floors, bathrooms are usually the only room that comes to mind, but bringing that technology into the entryway is anticipated. Just imagine the bliss of stepping out of for winter boots onto a nice toasty floor. Although this is probably a trend already well used within Australasia.
5.  Statement Bathroom Mirrors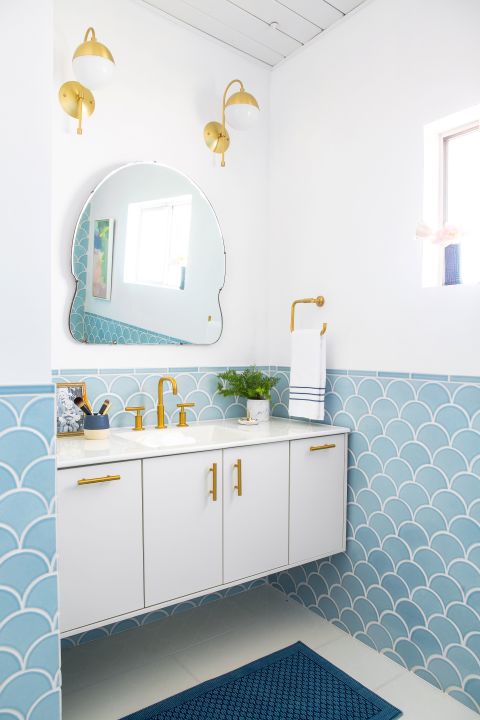 A plain rectangular mirror certainly gets the job done, but Houzz predicts that 2016 will be the year of the statement mirror, and we are so on board. There's no denying how much this singular detail can add to an oft-overlooked space like the bathroom. 
6.  Bidets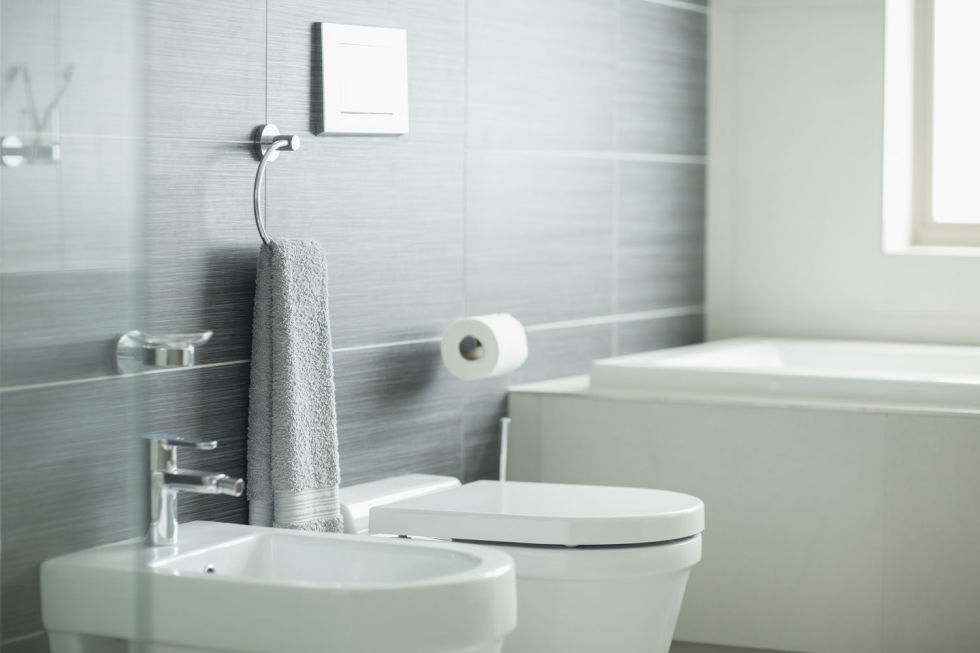 Now that high tech toilets come with a bidet feature, they're slowly rising in popularity. Houzz reports that in the United States 5% of master baths now have a bidet, and if their popularity continues to grow, the number could climb even higher throughout the year. It will be interesting to see if this growing trend makes it's way to Australasia, although it is not a new concept here.
7.  Tech-less Living Rooms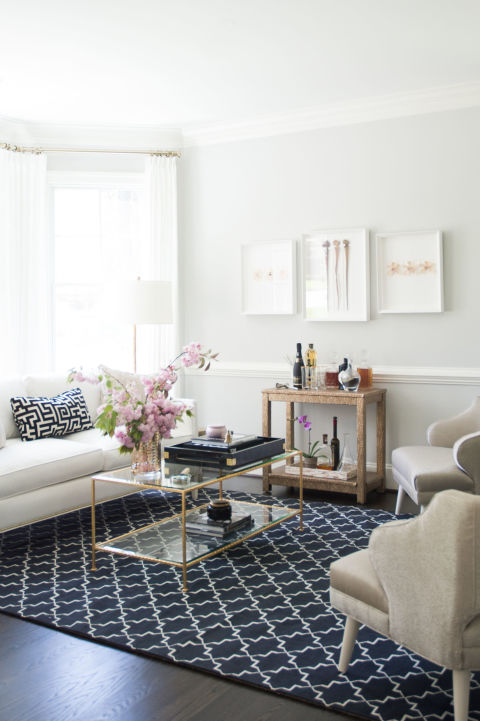 Tech-filled homes certainly aren't going anywhere, but according to Houzz, more and more families are opting to keep their family rooms unplugged in order to facilitate more family time. This digital free dining room is proof that a house can look smart without being full of gadgets.
8.  Fireplaces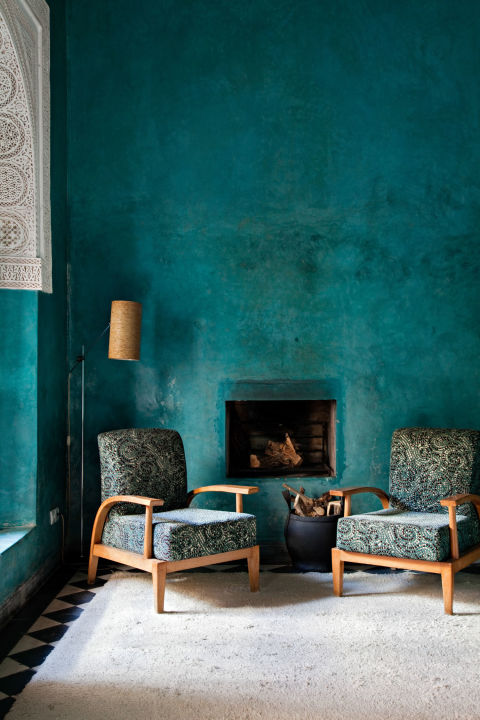 These charming home accents – even non-working fireplaces – are once again becoming the focal point of rooms, according to Houzz. Instead of placing a large TV above the fireplace or ignoring it all together, people are now arranging their furniture to put the fireplace centre stage.  Gas options are now more prevalent but fireplaces are still seen as an important home accent.
9.  Bathrooms that feel like Living Spaces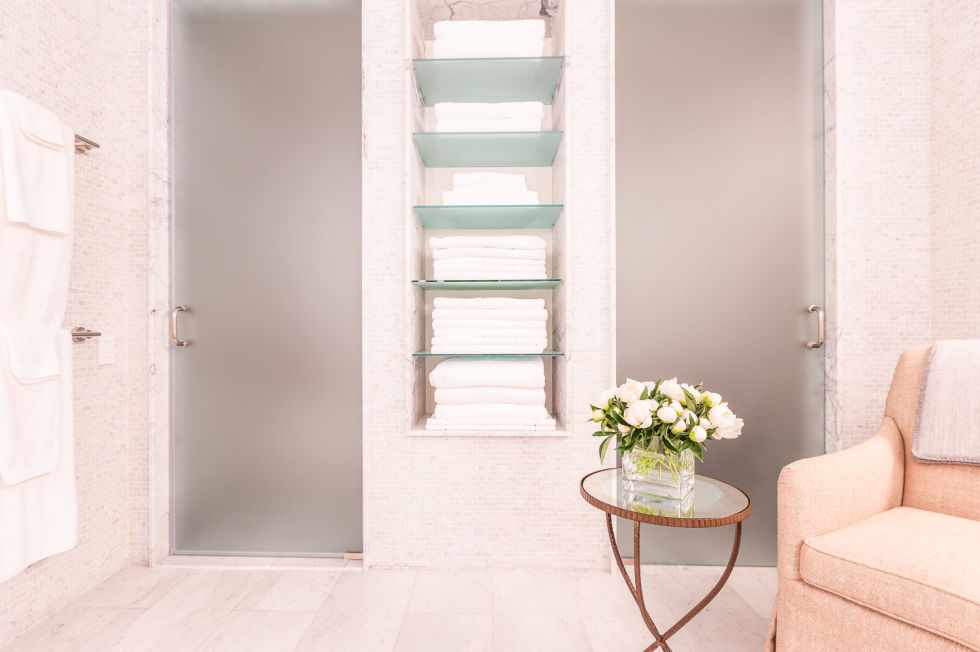 Bathrooms are the one space that seem to constantly end up overrun by clutter, but according to Houzz, 2016 will see an end to that. It's time to take your bathroom back, and to achieve that goal is to introduce some homey items – like the plush chairs and fresh flower pictured – into the space.
10.  Mixed Materials in Kitchens.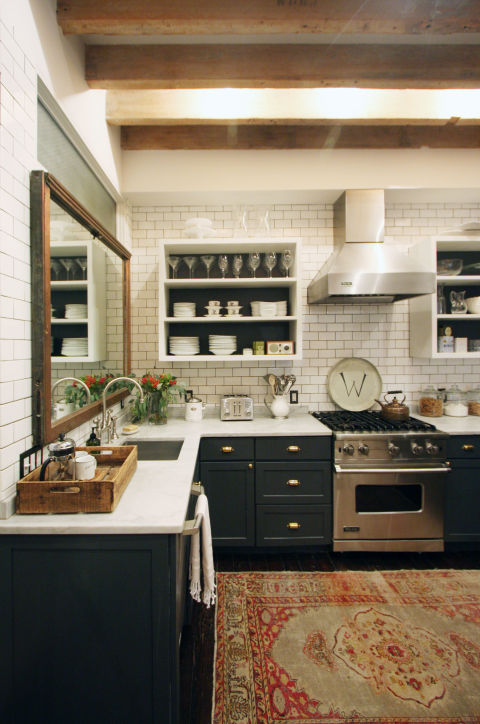 In 2016, Houzz predicts that kitchens will eschew the perfect, polished look for a more eclectic vibe. Instead of only incorporating one or two materials, homeowners will turn to a variety of opposing styles to create a truly personalized space. This Manhattan kitchen, which features a rustic wood ceiling, a white subway tile backsplash, a vintage inspired rug and shiny white countertops, is a perfect example.
Source: www.elledecor.com