Introducing Shanly Simpson – Interior Designer for Living Edge
Bubbly New Zealand born Interior Designer Shanly Simpson has spent the duration of her career working with the Famous Beverly Hills International Interior Designer Faye Resnick.
Whilst at Faye Resnick Design Shanly worked with such renowned clients as Paris and Nicky Hilton, Kyle Umansky (Beverly Hills Housewives), Caesars Palace, The Palms Hotel Las Vegas, the Fendi show room and the list goes on.  Shanly joined Living Edge Interiors to provide our clients with a full interior design service.
Shanly's skill set and expertise built up over more than 14 years has been derived from projects undertaken internationally across a  spectrum of interior design including renovations, refurbishments and new builds covering residential, commercial and retail.
Regardless of your style preference, how large or small your interior design requirements are Shanly can expertly transform your space & assist you with all your interior design needs including the selection of:
Furniture
Drapes, Blinds and Shutters
Spacial Room Planning
Soft Furnishings and Accessories
Re-upholstery Service
Custom made Furniture

Flooring finishes, Tiles and Carpets
Lighting
Kitchen and Bathroom Design
Archicad floor plans or renderings prior to building or renovating
Paint colours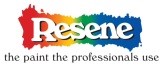 *Resene Colour Expert



*Specifier for Dulux
Shanly has access to a gorgeous range of quality sofa and fabric choices not easily found elsewhere all expertly applied to your favourite furniture to lovingly revitalise it once more.
You'll be in expert hands. Shanly's experience and ability covers every aspect of interior design. Shanly offers a 3 hour consultation package, including driving time (within Auckland) for $450 + gst. This also includes an additional 1 hour with Shanly at the premises of the upholsterer used by Living Edge and/or at the premises of the furniture suppliers showroom also recommended by Living Edge. This 2nd consult can be on the same day or another day. This fast and efficient service makes her fees very competitive indeed. Consultation times can be flexible to work in with clients' needs.
Contact her today to discuss your needs and to obtain a personalised quote for the services you require. Please use Shanly as the email title and email her on sales@livingedge.co.nz.  
Consultation Process
Shanly will meet you at your property to discuss your goals, expectations, needs and design wishes. She will walk you through each room gathering "first impressions" and recommend and discuss various design options and improvements that could be made. She will review your furnishing needs, take measurements and recommend the ideal furniture placement for each space.
Shopping service Available
If after your consultation, furniture and/ or accessories are required in addition to what Shanly has available or there are pieces you have seen in stores that you would like to know if they will work or not. You can ask Shanly to accompany you on shopping excursions, or alternatively Shanly can shop for the items for you.
TESTIMONIALS
"Shanly helped transform the house into our dream home through her innate understanding of our needs and recognizing that, and what would work best in the spaces. From room layout to furniture, fabrics, paint and colour selections her service was both friendly and professional. The sectional sofa she made for us was such high quality. Shanly is dedicated to her work and to keeping her clients happy. I will continue to consult with Shanly and can certainly recommend her for any interior design work. Many thanks" Miriam, Mairangi Bay.

"From the moment that Shanly walked into my home to help with my design and colour choices I just felt a sense of relief! I had been so overwhelmed with the responsibility of choosing all the different colours of flooring, carpet, kitchen designs that I was almost paralysed with fear. Shanly was a breath of fresh air, she made decisions in 2 hours that I had spent weeks mulling over and the colours that she chose, fit together perfectly. I LOVE that she does a "quick" consultation style, where in 3 hours she has all the decisions made. I was so busy and didn't want to spend days going over the options. We have had so many compliments on the final result of the house and I'm certain it has added significant value to the home. I have already recommended Shanly to several friends and would continue to use her for any future projects, Thankyou!!!" Aimee, Papatoetoe

"Shanly is a pleasure to work with. Her practical, unpretentious style has helped us solve a number of design constraint issues, within a realistic budget where others have not. The fact we have used her services on more than one occasion is testament to our confidence and faith in her ability to get the job done. When looking for design related advice, you need look no further than Shanly." Lance and Michelle, Beachlands

"We engaged Shanly after being completely overwhelmed by the number of options and choices out there to complete and decorate our new house. With a limited budget we had Shanly gave us some great ideas to narrow down our choices around fabric, drapes, furniture, room layout, décor ideas to achieve the look we were going for. We have found Shanly to be extremely helpful, responsive and a pleasure to work with. She's a true professional who listens to her customer needs and comes up with great ideas and suggestions. I would highly recommend Shanly's services to anyone." Maureen, Blockhouse Bay

"Last August 2016 I got Shanley Simpson to do my interior decorating for my new house. She knew what she was doing and was very professional. Always availabe to help me outside hours. She helped me choose my furniture…she was patient ,very loving and trustworthy person. She looked after us very well throughout. She is great…"

Vengyline Saran